Hey girls,
So today, I want to talk about colors. Yes, colors. Everyone has a favorite. My favorite color is teal, but I really like another color as well. I love burnt sienna! Just look at this color:
It is really pretty and rustic. It looks like a combination of brown and orange, and I love how it is called "burnt" sienna. It looks like a mix of orange and brown. I don't really like orange, but when it is mixed with another color to create this gorgeous color of burnt sienna, who couldn't like it?! It reminds me of a light rust color.
There are a lot of ways you can incorporate burnt sienna into an outfit. This is one outfit that burnt sienna has been included in:
I like this outfit because of the warm earth tones and the chocolate brown with the burnt sienna. The black jewelry adds a nice touch, and the white belt pops, making the outfit super cute! This is more of a casual outfit, but the jewelry pushes the outfit more to the fancy side. A cute bag could be added to this outfit for an even more stylish flair.
Now, this is another outfit featuring beautiful burnt sienna:
I like this outfit because it is kind of tricky. The all white is very innocent and pretty, but the burnt sienna blazer transforms the outfit from pure to a bit daring, which is really elegant as well.
Burnt sienna can even be a hair color for wigs!: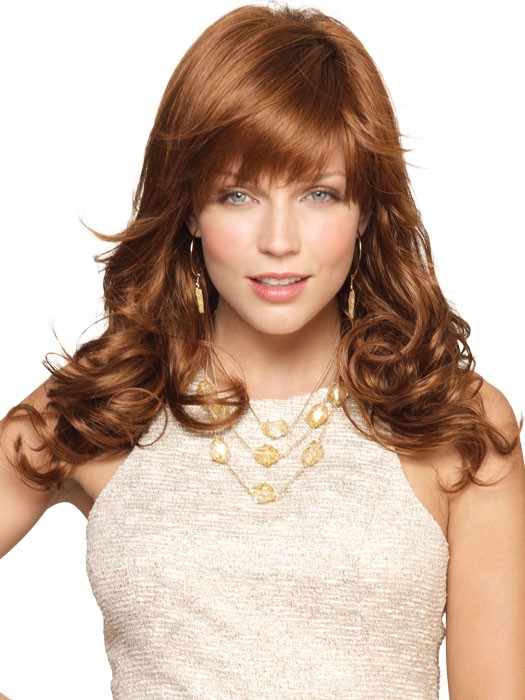 Isn't that color so pretty? It it kind of like a rust red color. This is why I like burnt sienna, who knows, maybe this might become your favorite color too! :)
Hope you liked this post,
kamila <3